May 21st, 2022 by index
Premier League champions Manchester City have moved three points clear at the top of the table with two games left before the end of this season after they thrashed hosts Wolves in a rescheduled game. The Premier League champions were able to move a step closer  to retaining their league title with the big win over Wolves.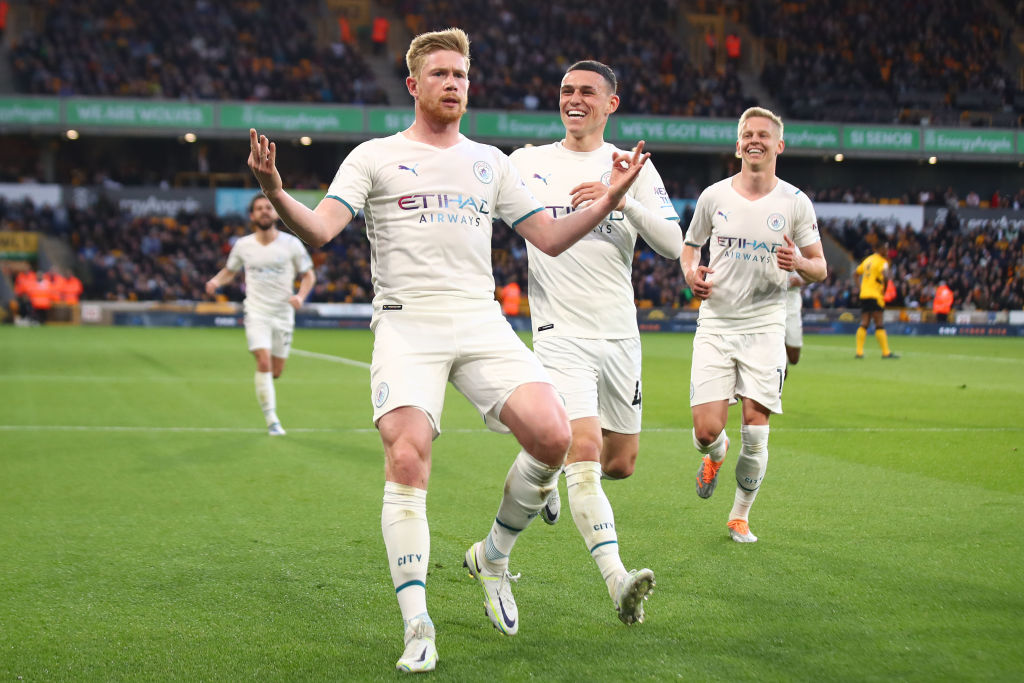 Manchester City needed to win the Wolves game to maintain the three-point gap between them and nearest challenger Liverpool in the race for the Premier League title. Pep Guardiola and his players were able to achieve the win needed to maintain their three-point advantage over the Reds thanks to the 5-1 win at the home of Wolverhampton Wanderers thanks to four goals from Kevin De Bruyne.
Continue reading 'MAN CITY MOVE THREE POINTS CLEARrgb'