Manchester City midfielder Ilkay Gundogan maintained his good form in front of goal with a brace for Germany during the 4-1 win over hosts Armenia in their final Qatar 2022 FIFA World Cup qualifier in Group J. He was able to take his tally to three goals in two matches for Germany during this international break.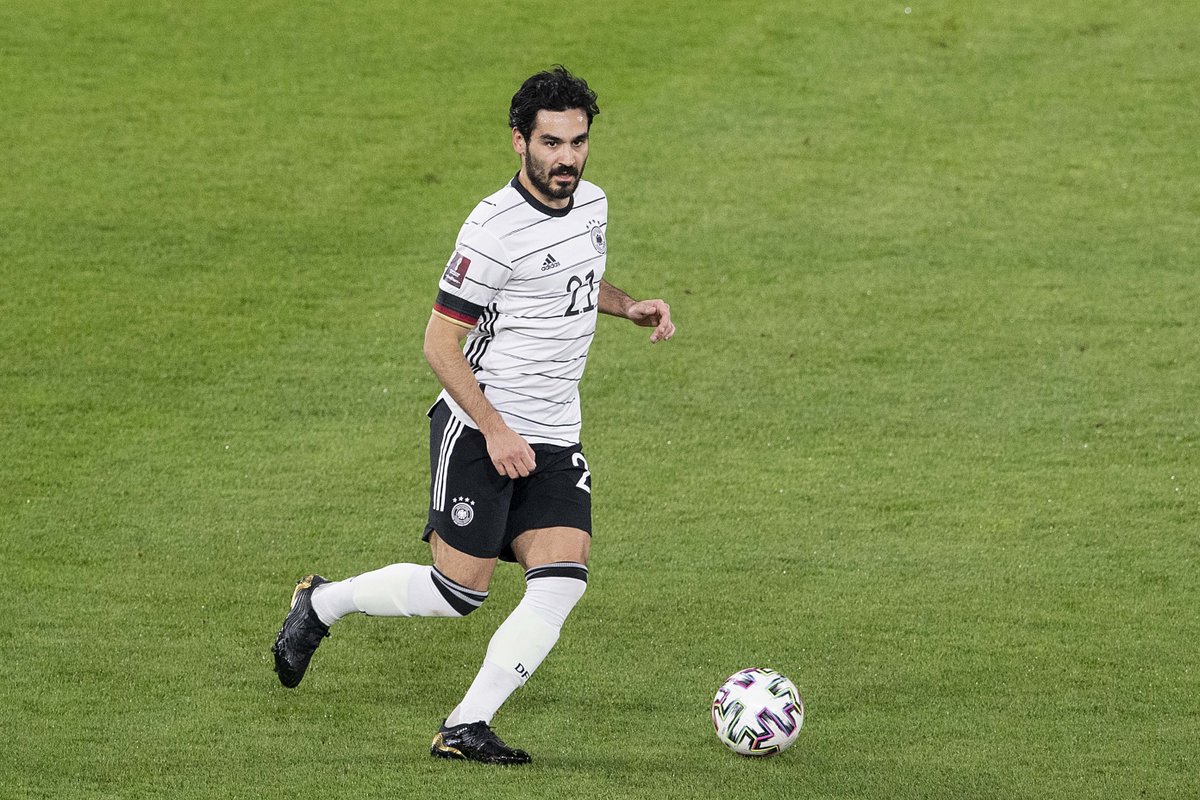 The Manchester City started the floodgate of goals for Germany in the first of their final two World Cup qualifiers this month which ended in a 9-0 win over Lichtenstein who finished the game with ten men. The lowly country had Jens Hofer sent off as early as the seventh minute for a dangerous foul on Bayern Munich midfielder Leon Goretzka and Gundogan was able to tuck away the spot kick awarded as a result of the challenge.
Daniel Kaufmann (own goal), Leroy Sane and Marco Reus were responsible for three goals in the space of three first half minutes as the Germans went into the half-time interval with a 4-0 lead. Leroy Sane, Ridle Baku, Thomas Mueller (a brace) and Maximilian Goppel (own goal) added more goals in the second half to make it a thumping 9-0 victory.
Manchester City star Gundogan then scored twice in the 4-1 win over home team Armenia to make it an impressive tally of three goals in two qualifying matches. His goals ensured that Germany finished their latest World Cup qualifying campaign with seven wins on the bounce. The Germans have won all the seven qualifying games under new manager Hansi Flick who replaced Joachim Low at the end of the Euro 2020 tournament.
For the Armenia game, Chelsea forward Kai Havertz and Borussia Moenchengladbach star Jonas Hofmann were also on target for Germany, while the hosts got their goals through an Henrikh Mkhitaryan penalty in the second half.