It is expected to be a worthy pitch battle when Manchester City and Tottenham Hotspur take to the field and battle it all out for Cup glory on Saturday. For Pep Guardiola, it is going to be another opportunity to add to his trophy cabinets since taking up the managerial role at the Etihad stadium. And for Tottenham in general, it will be a chance for them to finally get their hands on a title in over a decade.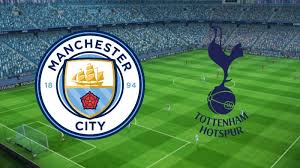 The match is also set to be an interesting one for several reasons, with the past week having seen us witness a couple of dramas on the football scene. First, it was the talk of the European Super League introduction that could have had the two teams in the competition. Both clubs are part of the entire 12 sides that were planning to boycott the UEFA Champions League and replace it with the new European league.
Also, Tottenham owner, Daniel Levy sparked reactions in the industry after deciding to dismiss manager José Mourinho from managing the club. Mourinho was relieved of his duties after the club continued their poor form in all competitions this season, spanning across the Premier League, the Europa League, and the FA Cup.
Ryan Mason, the club's former player, who retired from playing football early in his career after suffering a head injury, was then assigned as the caretaker manager of the team. Mason, 29, became the youngest manager ever in the history of the Premier League after guiding his side to a 2-1 victory over Southampton in the Premier League earlier this week.
Following all of these events, it will be interesting to see who comes out on top in this all-important and must-win clash for the two sides as they face off on Saturday.