Serie A side Napoli have received numerous bids for their commanding centre back Kalidou Koulibaly over the years but have all turned them down. The club chief Aurelio De Laurentiis seems to be regretting that now as they are not receiving offers as high as they used to. The football chief admitted that they once received an offer of 110 million pounds for the Senegal international but turned it down.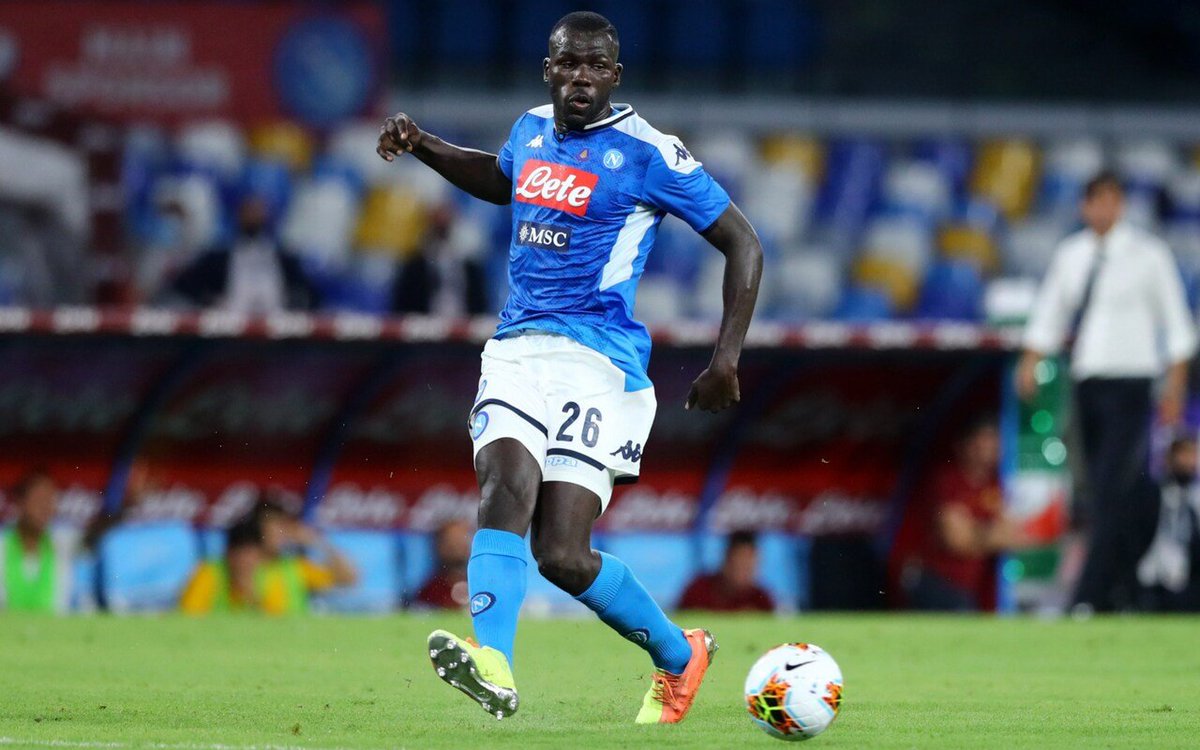 He says when there are important offers, they will sell as there are no guarantees in Italy. He says their prized assets will exit this summer if their valuation is met. Manchester City are believed to be leading the race for the defender. Though they recently signed Nathan Ake for 40 million pounds from Bournemouth, they are expected to add another before the window closes in October.
Koulibaly is experienced but he is 29 years already and may not be as fast. Also, the impact of the Corona Virus
on the market would dampen their bid for the player. So, if the bid is not high enough Napoli wouldn't want to sell despite needing money themselves.
Arsenal defender Sokratis Papastathopoulos has been linked with a move to the club if the Koulibaly deal happens. De Laurentiis confirmed interest in the player as the Gunners are making changes themselves as well.
De Laurentiis also mentioned that Arkadiusz Milik is another player that would leave this summer as well. Napoli already have Victor Osimhen partnering with Dries Mertens and Lorenzo Insigne, providing enough firepower for the Gennaro Gattuso-managed side.