'Out of favour' Manchester City Midfielder, Samir Nasri has signed a two-year contract for a fee which could see an exponential rise to 3.5m euros(£3.2m)for Turkish professional football club side, Antalyaspor in the Turkish Super Lig.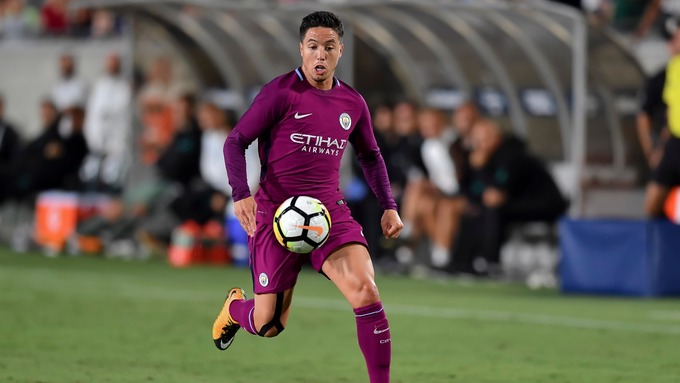 The France international ends his six-year spell at the Etihad; the midfielder having won two Premier League titles and two League cups since he moved from the North London Side in 2011.
He primarily plays as an attacking midfielder and a winger, although he has also been deployed in centralmidfield in recent times.
The 30 year old midfielder struggled for first team action in recent years and was loaned out to La Liga outfit Sevilla for an undisclosed amount, following the arrival of Pep Guardiola to the Etihad.
Nasri got a nod this summer after his spell in Sevilla netting three goals in 3o appearances and was a surprise inclusion on City's pre-season's tour of the United States.
He now joins the likes of Manchester City players [Gael Clichy and Fernando] who have sign for different Professional Turkish League outfits.
Nasri will now join Antalyaspor who are captained by former African Footballer of the year and Blaugrana'sforward Samuel Eto'o.
He expressed sincere appreciation to the club and fans for their immense support throughout his stay at the Etihadin a series of tweets.
He wrote: "And a special thank you to the fans for this amazing support during those years without you I couldn't have achieved anything so blessed. A big chapter of my life just came to an end. I want thank every single person I worked with during my time @Man City thank you pt1.
"Thank you @Man City thank you thank you. A big thank you to all my team mates through the years on and off the pitch we shared some amazing moment because of you my cabinet trophies."
"Everybody at the Club wishes Samir good luck in the next chapter of his career and would like to thank him for some fantastic memories," read a statement on City's website.